Answer :
Microorganisms are both a friend and a foe for us. It is said because they are very much beneficial to us in some terms and are also harmful in some cases.

So, due to this dual nature of microorganisms are said to be both a friend and a foe for us.
Microorganisms are useful to us because they help in processes like-
● Fermentation- This process uses a diversity of microorganisms which is used for the production of different products in food and alcohol industry.
● Curd formation- For making curd we always add a small amount of curd as inoculums into the milk which converts complete milk into the curd. Lactobacillus bacteria play a role in it.
● Medicinal use- Microorganisms helps in the production of vaccines and antibiotics and thus helps mankind.
● Micro biota in our body- Our body also contains a variety of microorganisms inside it which helps our body in some way or the other.
For example- Gut microbiota helps in digestion of some dietary fibers.
● Decomposition- Bacteria and fungi act as decomposers and help in the conversion of organic waste into inorganic matter and thus help in the cleaning of the environment.
● The increment in soil fertility- Different microorganisms play important role in increasing the soil fertility. There are certain bacteria like Rhizobium, nostoc, which helps in nitrogen fixation and thus improves the fertility of the soil.
● Pesticides- There are some bacteria like Bacillus thuringinesis which help in the killing of pests by producing toxins and thus protects different crops.
● Genetically modified organisms- Bacteria like E.coli are used for genetic modifications due to their simpler organization and thus contribute to genetic engineering which is an important technology for mankind.
Now we will look at some points how microorganisms are harmful to us. Following are points which will depict the harmful nature of microorganisms:
● Disease in Human beings, animals, and plants- There are certain microorganisms which cause disease and they are termed as pathogens. There are many microorganisms which cause a deadly disease in humans, plants, and animals etc.
● Food poisoning- It is another harmful aspect of microorganisms in which microorganisms cause spoilage of food. They grow on food produce certain toxins which cause spoiling of food.
● Water pollution- Microorganisms also cause water pollution.
Microscopic algae grow in different water sources and cover the entire water source and this process is known as algal bloom. Algal bloom also causes the death of aquatic life as it creates hypoxic condition i.e. lack of oxygen due to which other aquatic life forms get die.
So, due to above-mentioned reasons microorganisms are both useful and harmful to us.
Rate this question :
How useful is this solution?
We strive to provide quality solutions. Please rate us to serve you better.
Related Videos
Learn to write interesting stories
40 mins
Foundation | Story of Petroleum
46 mins
NCERT | The Story of Lightning
41 mins
NCERT | Reproduction in Living Organisms Part - 1
47 mins
Tiny Organisms
41 mins
Smart Revision | The Story Of Lightning
49 mins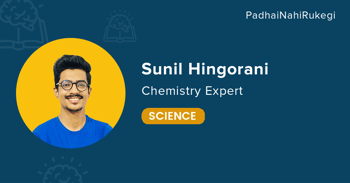 Quiz on Coal and Petroleum!
30 mins
The Number Story.
41 mins
Lakhmir Singh | Reproduction in Organisms
38 mins
The Tiny Organisms
34 mins
Try our Mini Course
Master Important Topics in 7 Days
Learn from IITians, NITians, Doctors & Academic Experts
Dedicated counsellor for each student
Detailed Performance Evaluation
view all courses