Answer :
India lies in the Northern Hemisphere. It is a peninsular country which means it is bounded by water bodies from three sides. In the east lies the Bay of Bengal, in the west, Arabian Sea and in the South, Indian Ocean.

The major physical features of India include:
i. Himalayas: These are Himalayan mountains lie in the north which runs from Indus river to Brahmaputra river in a west-east direction. From north to south, the Himalayan range can be divided into three divisions- Himadri, Himachal and Shiwalik. The perennial river, Ganga originate from these mountains. They act a barrier for any attack and protects India as they are very difficult to cross. They harbour large glaciers and snowfields which feed many rivers like Ganga, Indus, etc. Due to their high altitude, length and direction, they effectively intercept the summer monsoons coming from the Bay of Bengal and the Arabian Sea and cause precipitation in the form of rain or snow. They prevent the cold continental air masses of central Asia from entering India. They play an important role in maintaining biodiversity by harbouring millions of endemic species of plants and animals. Millions of tourists visit the Great Himalayas every year from across the world for its magnificence and beauty.
ii. Thar Desert: the Thar Desert is also known as the Great Indian Desert. It is an arid region which lies in West Rajasthan and Gujarat. The climate in this region is very extreme. In the day, the temperature gets up to 50 degrees whereas in the night it gets drop below 0 degrees. It is a very dry area. Some of the regions of Thar Desert experience very low rainfall. The natural vegetation of this area includes thorn scrub forest. It is the most widely populated desert area in the world.
iii. Indian Peninsula: Indian Peninsula is another name of the peninsular plateau. Over 200 years ago, it was part of Gondwana land. The peninsular plateau was formed by faulting of Gondwana land. Roughly, the shape of the peninsular plateau is triangular. The average height of the plateau is 600-900 m above sea level. Its two main divisions are Central Highlands and Deccan Plateau. Central Highlands lies in the north of Narmada River and Deccan Plateau lie in the south of Narmada River. The direction of slope of central highlands is west to east and that of Deccan plateau is southwest to northeast. Central Highlands is bounded by Aravalli and Chhotanagpur plateau and Deccan plateau is bounded by the Western Ghats in the west and the Eastern Ghats in the east. The major rivers of the plateau include Krishna, Kaveri, Godavari, Mahanadi, Narmada, Tapti. All the rivers flow through west to east except Narmada and Tapti which flow from east to west in a rift.
iv. Northern plains lie in the south of Himalayas Mountains and north of Deccan plateau. It is formed by flooding of three major rivers- Indus, Ganga and Brahmaputra. It is drained by many other rivers like Yamuna, Ghaghara, Gandak etc. These are perennial rivers which flow throughout the year which helps plains maintain their fertility. It has the largest tract of 3200 km of alluvial soil in the world. The soil of these plains is very fertile. Many people live here who are dependent on agriculture for livelihood.
v. Coastal Plains: There are two coastal plains in India. Eastern Coastal Plains stretches from Mahanadi valley in the north to Nilgiri hills in the south. Western Coastal Plains run parallel to the Arabian Sea in the west of India. Eastern Coastal Plains are divided into two parts -Northern Circar and Coromandel Coast and Western Coastal Plains are divided into three parts- Konkan Coast, Karnataka Coast and Malabar Coast. Eastern Coastal Plains are discontinuous plains which are dissected by the rivers flowing in the east whereas Western Coastal Plains are continuous plains. Eastern and Western Coastal Plains experience a high level of humidity. Therefore, the average rainfall in coastal plains is 1000mm to 3000mm.
vi. Island Groups: There are two island groups. Andaman and Nicobar island group lie to the south-east of the Indian mainland. Lakshadweep island group lies to the south-east of the Indian mainland. Both are union territories of India also.
Andaman and Nicobar island group collectively have 572 islands. They are formed due to a volcanic eruption. They are in the Bay of Bengal. They are bigger in size, more numerous and scattered. India's southernmost point is Indira point which is located at Great Nicobar in this island group. A ten-degree channel is a latitudinal line which separates Andaman and Nicobar.
Lakshadweep island group lies to the south-east of the Indian mainland. They are coral islands. They are in the Arabian Sea and smaller in size. They are collectively 36 islands. Earlier they were known as Laccadive, Minicoy, and Amindivi Islands. Minicoy is the largest and southernmost island of Lakshadweep. An eight-degree channel separates Lakshadweep and Maldives which is a neighbouring country of India.
Rate this question :
How useful is this solution?
We strive to provide quality solutions. Please rate us to serve you better.
Related Videos
Master Mole Concept in 45 Minutes
48 mins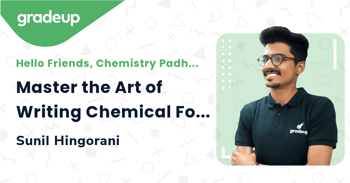 Master the Art of Writing Chemical Formulae
42 mins
Law of Gravitation
40 mins
Combinations of Solids
43 mins
Quick Recap of Cell
62 mins
Newton's Second Law
46 mins
Circles- All kinds of Questions
36 mins
Surface Area and Volume of solids Revision
43 mins
Arc of Circle And Related IMP Qs
40 mins
Concentration of a Solution - Part 2
46 mins
Try our Mini Course
Master Important Topics in 7 Days
Learn from IITians, NITians, Doctors & Academic Experts
Dedicated counsellor for each student
Detailed Performance Evaluation
view all courses