Q. 63.6( 7 Votes )
Let us prove that
Answer :
In ΔACD, as E and H are the midpoints of AC and CD respectively.
So by applying the theorem:-
The line segment joining the midpoints of two side of a triangle is parallel to the third side and equal to half of it, we get,
and EH || AD ……… (1)
Also, by using above theorem in ΔABD, as F and G are midpoints of AB and BD respectively,
and FG || AD ……… (2)
From equations (1) and (2) we see that, EH = FG and EH || AD.
Similarly for ΔBCD, we have G and H as midpoints of BD and CD respectively, by applying above theorem, we get,
and GH || BC ……… (3)
And also in ΔABC,
and EF || BC ……… (4)
From equations (3) and (4) we see that, GH = EF and GH || EF.
As ABCD is a square, the length of diagonals are equal
⇒ AD = BC
⇒ HG = GF = FE = EH
⇒ AE = AF, this means ∠AEF = ∠AFE = ∠ABC = ∠ACB = 45°
∴ We can easily prove that angle between the sides of the figure FGHE is equal to 90°
Hence, Quadrilateral FGHE is a square.
Rate this question :
How useful is this solution?
We strive to provide quality solutions. Please rate us to serve you better.
Related Videos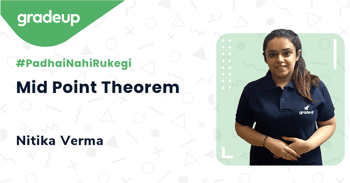 Mid Point Theorem
60 mins
Remainder Theorem and Factor Theorem
38 mins
Know About Transversal and Parallel lines
42 mins
Constitution - Formation and Objective
63 mins
Elections- Mechanism and Types
48 mins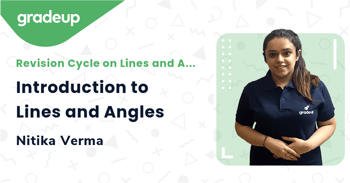 Introduction to Lines and Angles
60 mins
The Ant and the Cricket
4 mins
Surface Area & Volume of Cone and Cylinder
46 mins
Congruency Rule
17 mins
Properties of Triangles
54 mins
Try our Mini Course
Master Important Topics in 7 Days
Learn from IITians, NITians, Doctors & Academic Experts
Dedicated counsellor for each student
Detailed Performance Evaluation
view all courses