Q. 13.6( 9 Votes )
Explain briefly a
Answer :
Delhi Sultanate. Delhi Sultanate comprises various Muslim dynasties that ruled in India. The period was from 1210–1526. It was founded after Muhammad of Ghor defeated Prithvi Raj and captured Delhi in 1192. Qutb al-Din Aibak, a former Turkic Mamluk slave of Muhammad Ghori, was the first sultan of Delhi, and his Mamluk dynasty conquered large areas of northern India.
• In 1206, Qutb ud-Din, one of his generals, proclaimed himself sultan of Delhi and founded a row of rulers called the Slave dynasty.
• It was because he and several of the sultans who declared succession from him were originally military slaves.
• Iltutmish (1210–35) and Balban (1266–87) were among the dynasty's most well-known rulers.
• the Slave dynasty came to an end in 1290 due to constant revolts by conquered territories and rival families
• Under the Khalji dynasty (1290–1320), the conquests of Ala ud-Din Khalji brought Muslim authority in India to its utmost height until the Mughal empire.
• Early in the reign of Muhammad Tughluq, founder of the Tughluq dynasty (1325–98), the power of Delhi was approved in all parts of India.
• Under Tughluq's successors, the Sultanate of Delhi began to break up into several small states.
• With the dismissal of Delhi by Timur in 1398, the once great sultanate fell, although local rulers stayed behind on at Delhi until the invasion of Babur and the Mughal conquest.
• The Delhi Sultanate literature began with the rise of Persian speaking people to the throne of the Sultanate of Delhi.
• It resulted in the spread of the Persian language in India.
• It was the official language, and soon literary works in the language began to come out.
The Delhi Sultanate is significant because it started the Muslim Rule in India. Before that, it was the Rajputs under Prithviraj Chauhan who ruled over Delhi and the surrounding areas. The beginning of Muslim rule brought in great cultural diversity which became a central and priceless feature of our country.
Rate this question :
How useful is this solution?
We strive to provide quality solutions. Please rate us to serve you better.
Related Videos
Glimpses of India
39 mins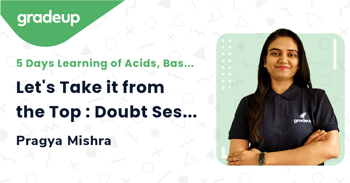 Let's Take it from the Top : Doubt Session
35 mins
Sum of n Terms of AP
56 mins
Introduction to Linear Equations in Two Variables
62 mins
Reflection of light-2
38 mins
Magnetic Effects of Electric Current
44 mins
Nelson Mandela : Long Walk to Freedom
42 mins
Basics of Coordinate Geometry
53 mins
Arithmetic Progression and 'nth' Term of AP
55 mins
Reflection of Light-1
44 mins
Try our Mini Course
Master Important Topics in 7 Days
Learn from IITians, NITians, Doctors & Academic Experts
Dedicated counsellor for each student
Detailed Performance Evaluation
view all courses