Q. 14.3( 16 Votes )
AIM


<sp
Answer :
MATERIALS REQUIRED
Tap water, distilled water, calcium hydrogen carbonate, calcium chloride, calcium sulfate, soap sample, spatula, physical balance, weight box, five test tubes, three beakers, glass rods, measuring cylinder, a measuring scale.
THEORY
1. The hardness of water is due to the presence of salts of calcium and magnesium in water. These salts are soluble in water.
2. When a soap solution is added to hard water, it forms scum. This scum is insoluble in water. Therefore, floats on the top of the surface of the water.
3. The formation of scum is due to the formation of insoluble calcium and magnesium salts of fatty acids, follows:
4. Therefore, the presence of calcium and magnesium salts in water is responsible for precipitates of the soap led to reducing its cleaning power and Hence, reducing foaming capacity
PROCEDURE
1. Take three beakers and mark them as 'A,' 'B' and 'C.'
2. Add 50 ml tap water in Beaker A.
3. Add 50 ml distilled water in beaker B.
4. Prepare 30 ml of soap solution by adding 1g soap to water in a beaker C.
5. Take 5 test tubes – A, B, C, D, E in a test tube stand.
6. By using a dropper, pour 4 ml of tap water in test tube A and 4 ml distilled water in each of the remaining 4 test tubes – B, C, D and E.
7. Add a pinch of calcium hydrogen carbonate, calcium chloride and calcium sulphate respectively in the test tubes – B, C, D and E.
8. Mix all the solutions well using a glass rod. Use separate glass rod for each test tube.
9. Add 2 ml of soap solution to the test tube A and record the observation in the observation table.
10. Shake the test tube A for 15 to 20 times and observe the length of the foam formed.

11. Repeat the above step for each test tube and measure the length of the foam in each test tube using a scale & record your observations in the observation table.
OBSERVATIONS
1. The volume of water samples taken in test tube = 4 ml.
2. The volume of soap solution added to each test tube = 2 ml.
3. The observations are shown below:
RESULTS
For cleaning action by the soap, the foam needs to be produced to remove the dirt. The formation of foam in a solution depends upon the availability of a hydrophobic portion of the soap.
In hard water, the foam is trapped due to the formation of scum. Thereby, making hard water is not suitable for cleaning purpose.
PRECAUTIONS
1. Use similar soap samples for both water
2. Take equal volumes of water samples.
3. The number of soap samples taken in all the solution should be the same.
4. Measure the length of foam should be measured immediately after shaking.
Rate this question :
How useful is this solution?
We strive to provide quality solutions. Please rate us to serve you better.
Related Videos
Similarity - Apply it like a Champ
45 mins
Mastering Chemical Reaction - 1
61 mins
Command on Chemical Equation
57 mins
Mastering Chemical Reaction - 2
61 mins
How to Revise Chemistry
45 mins
Reflection of light-2
38 mins
Purification of Metals
60 mins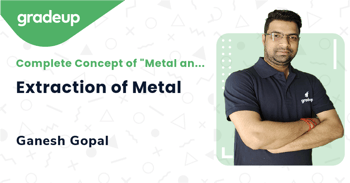 Extraction of Metal
56 mins
Outcomes of Democracy
43 mins
Refraction of Light-2
41 mins
Try our Mini Course
Master Important Topics in 7 Days
Learn from IITians, NITians, Doctors & Academic Experts
Dedicated counsellor for each student
Detailed Performance Evaluation
view all courses